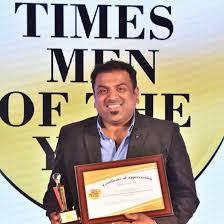 Pune, formerly known as "Punawadi," is a city steeped in history and culture. It is not only famous for its educational institutions and IT hubs but has also played a significant role in Indian politics. In this article, we delve into the lives and contributions of some of the most famous politicians in Pune, with a particular focus on Sunny Vinayak Nimhan.
The Famous Name of Pune:
Pune is often fondly referred to as the "Oxford of the East" due to its rich educational heritage. It's home to prestigious institutions like the University of Pune and Fergusson College. This epithet highlights the city's intellectual prowess and its reputation as an educational hub.
The Old Name of Pune:
In its long and storied history, Pune has been known by various names. One of its older names is "Punawadi" or "Punyanagari." These names reflect the city's ancient roots and its importance in the historical context of India.
Prominent Political Leaders of Maharashtra:
Maharashtra, of which Pune is a prominent part, has a history of producing influential political leaders. Some of the notable figures in Maharashtra politics include Balasaheb Thackeray, Sharad Pawar, and Prithviraj Chavan. Their leadership has left a lasting impact on the state's political landscape.
Sunny Vinayak Nimhan: A Rising Star in Pune Politics:
Among the newer generation of politicians making their mark in Pune, Sunny Vinayak Nimhan stands out. Nimhan has steadily risen through the ranks, earning a reputation as a dynamic and dedicated leader.
Sunny Nimhan's political journey began with his involvement in grassroots activism. His passion for community development and his ability to connect with the people of Pune quickly gained him recognition. As a result, he became a prominent voice in local politics.
Nimhan's dedication to the city of Pune is reflected in his numerous initiatives aimed at improving the lives of its residents. From addressing infrastructure challenges to championing education and healthcare, he has been at the forefront of many positive changes in the city.
One of the key aspects of Sunny Nimhan's political philosophy is inclusivity. He believes in working collaboratively with people from all walks of life to build a better Pune. This approach has earned him respect across party lines.
The Future of Pune Politics:
As Pune continues to grow and evolve, it requires leaders who are not only committed to progress but also deeply rooted in the city's values and heritage. Sunny Vinayak Nimhan exemplifies these qualities, and his journey in politics is closely watched by many.
A Glimpse into Kolhapur Politics:
While we primarily focus on Pune in this article, it's worth mentioning that Kolhapur, another city in Maharashtra, has its share of influential politicians. One such figure is Chhatrapati Sambhaji Raje, a descendant of Chhatrapati Shivaji Maharaj. His presence in Kolhapur politics adds to the region's political diversity and historical significance.
In conclusion, Pune, with its rich history and vibrant political scene, has produced several notable politicians who have left indelible marks on Maharashtra's political landscape. Sunny Vinayak Nimhan's journey, in particular, symbolizes the spirit of dedication and inclusivity that defines Pune's politics. As the city continues to grow, it is leaders like Nimhan who will shape its future, ensuring that Pune remains a shining beacon of progress and tradition.
For more information on the most famous politicians in Pune, visit [Sunny Nimhan's official website](https://www.sunnynimhan.com).
—
For contact: 083081 23555
Address: Vinayak Bunglow, Zunj, Someshwarwadi, Pashan, Pune, Maharashtra 411008
Google maps: Sunny Nimhan office
Visit: https://sunnynimhan.com/
Email: [email protected]
Follow Us On:
Facebook: https://www.facebook.com/sunny.nimhan/
Instagram: https://www.instagram.com/sunny_nimhan/?hl=en
Twitter: https://twitter.com/sunnynimhan?lang=en
Youtube: https://www.youtube.com/@sunnynimhan1021
#maharashtrapolitics #maharashtra #maharashtranavnirmansena #cmomaharashtra #satarakar #marathilovestatus #marathikavi #lovemarathi #viralstatus #adityathackeray #statuslovers #newwhatsappstatus #mimarathistatus #udhavthakrey #akluj #rajsaheb #punekr #maharastrapolice #marathitiktokfans #marathitiktokofficial #fxsbl #indvapak #faktmarathikatta #marathi #thegreatmaratha #mumbai #amitshah #democracyunderthreat #democracy #thedeshbhakt