Sunny Nimhan, completed his Master degree in Civil Engg from Australia, a young entrepreneur from pune and also one among the few young corporator of PMC.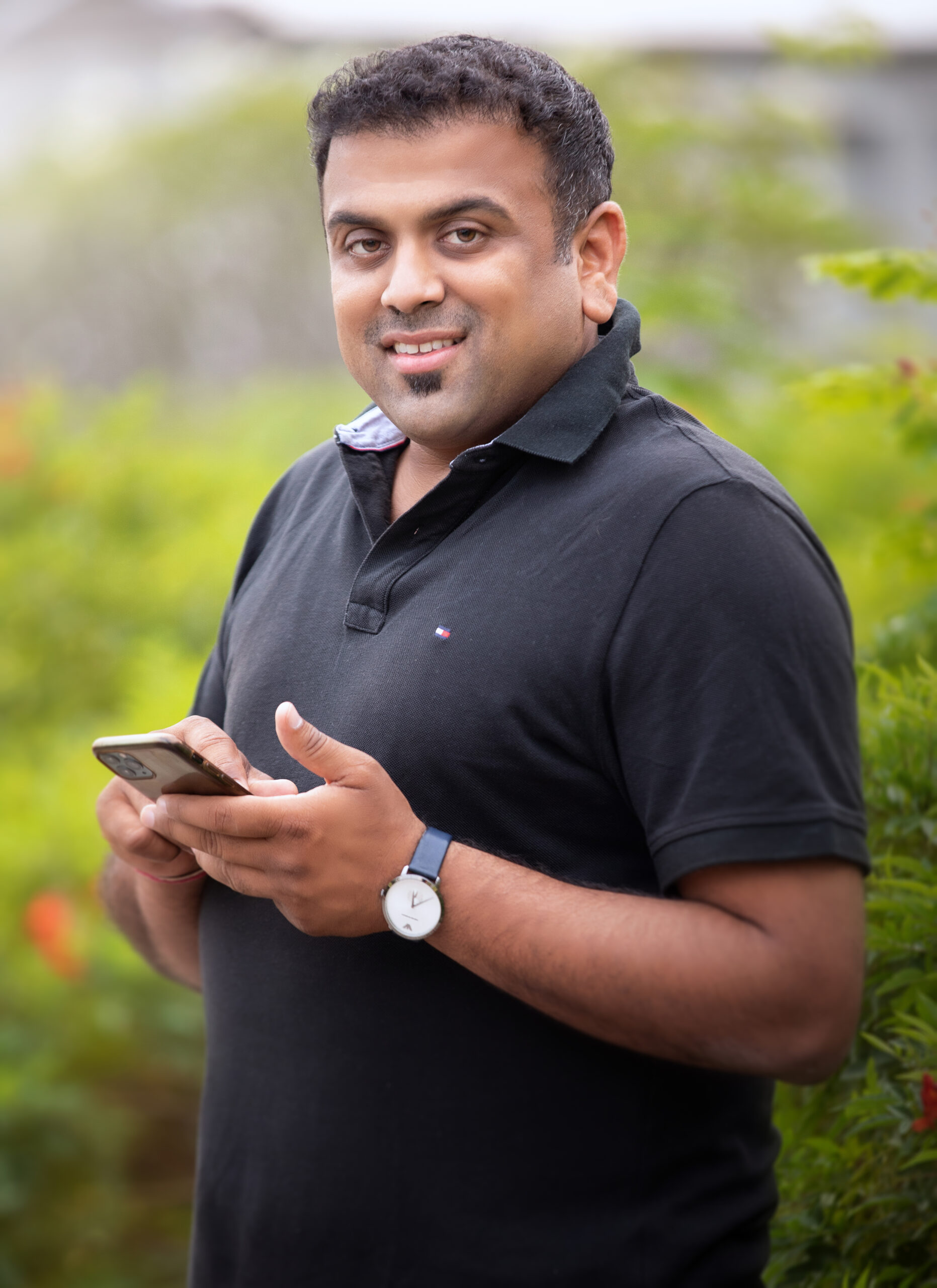 From being the first elected Youth President to being an elected corporator for Pune Municipal Corporation, Sunny Nimhan has come a long way. Sunny has done BE Civil from Pune University and Ms. in Property and construction management from University of Melbourne Australlia.
Sunny Nimhan also is the only cororator in India who has completed a stupendous task of cycling from Delhi to Pune. Spreading awareness regarding environmental issues and health was Sunny's intention behind this wonderful feat of cycling 1540 kms. He was awarded Efficient Corprator by Maharashtra Rajya Patrkar Parishad Sangha in 2016 for his illustrious work.
Sunny Nimhan is a Managing Director of Sunny's World, an internationally acclaimed fun destination for family, corporates and for weekend getaways, well equipped with world-class leisure, biggest adventure park and recreational facilities.
Multifaceted Sunny is Co-Owner of a well-known food chain Thikana. Thikana has there branches at Hinjewadi, FC Road and Baner in Pune.
He is also the Director of Gold's Gym, Law College Rond.
Introducing our most awaited "Sunny's online SUMMER CAMP..!"
Creating art expands a child's ability to interact with the world around them, and provides a new set of skills for self-expression and communication. Not only does art help to develop the right side of the brain, it also cultivates important skills that benefit a child's development. Considering this, we are introducing 4 fun art forms everyday virtually in our summer camp.
1. Storytelling
Storytelling is an art form as old as time and has a place in every culture and society. Why? Because stories are a universal language that everyone — regardless of dialect, hometown, or heritage — can understand. Stories stimulate imagination and passion and create a sense of community among listeners and tellers alike.
Join in for Sunny's Online Summer Camp from 25th to 29th May and explore amazing Storytelling Art from the experts.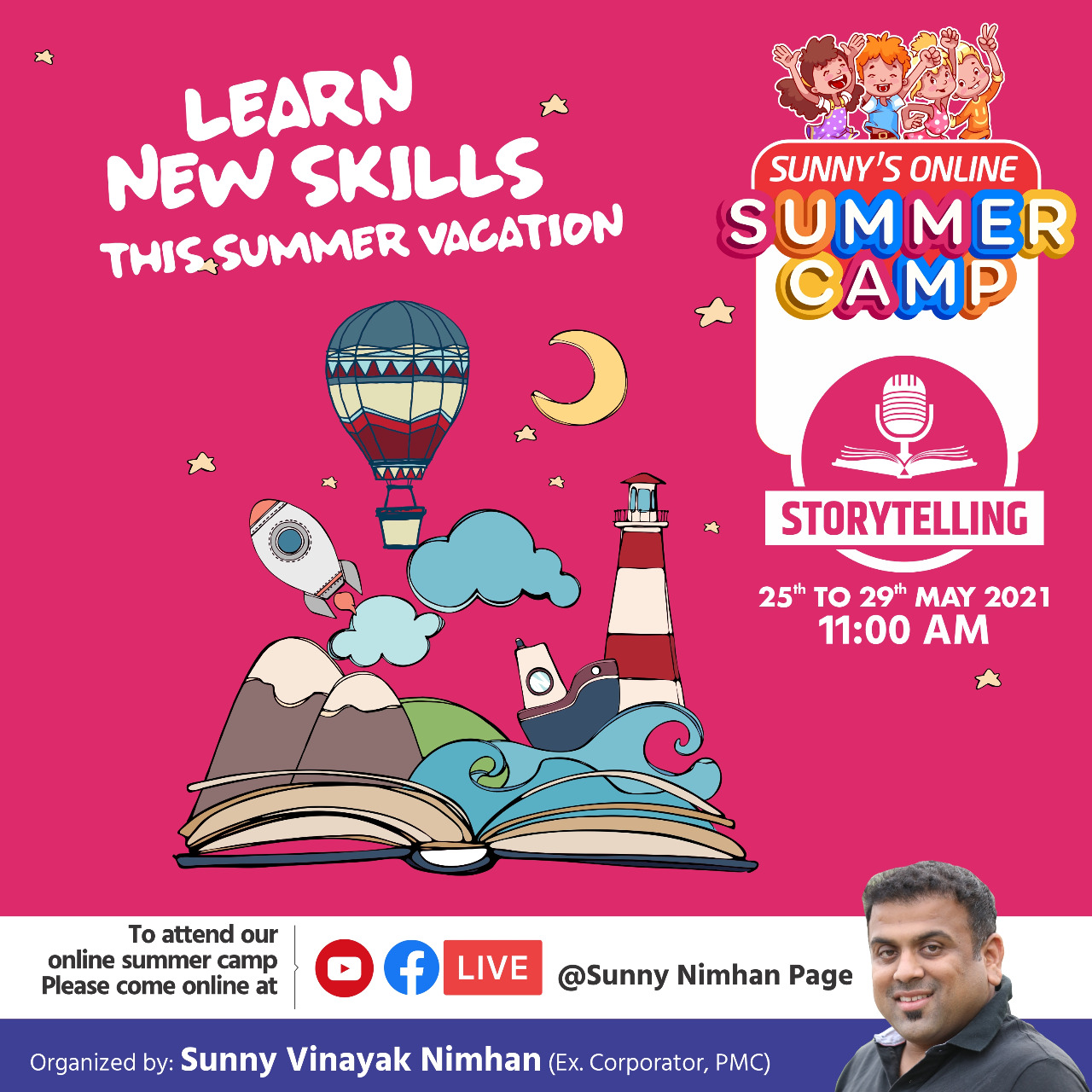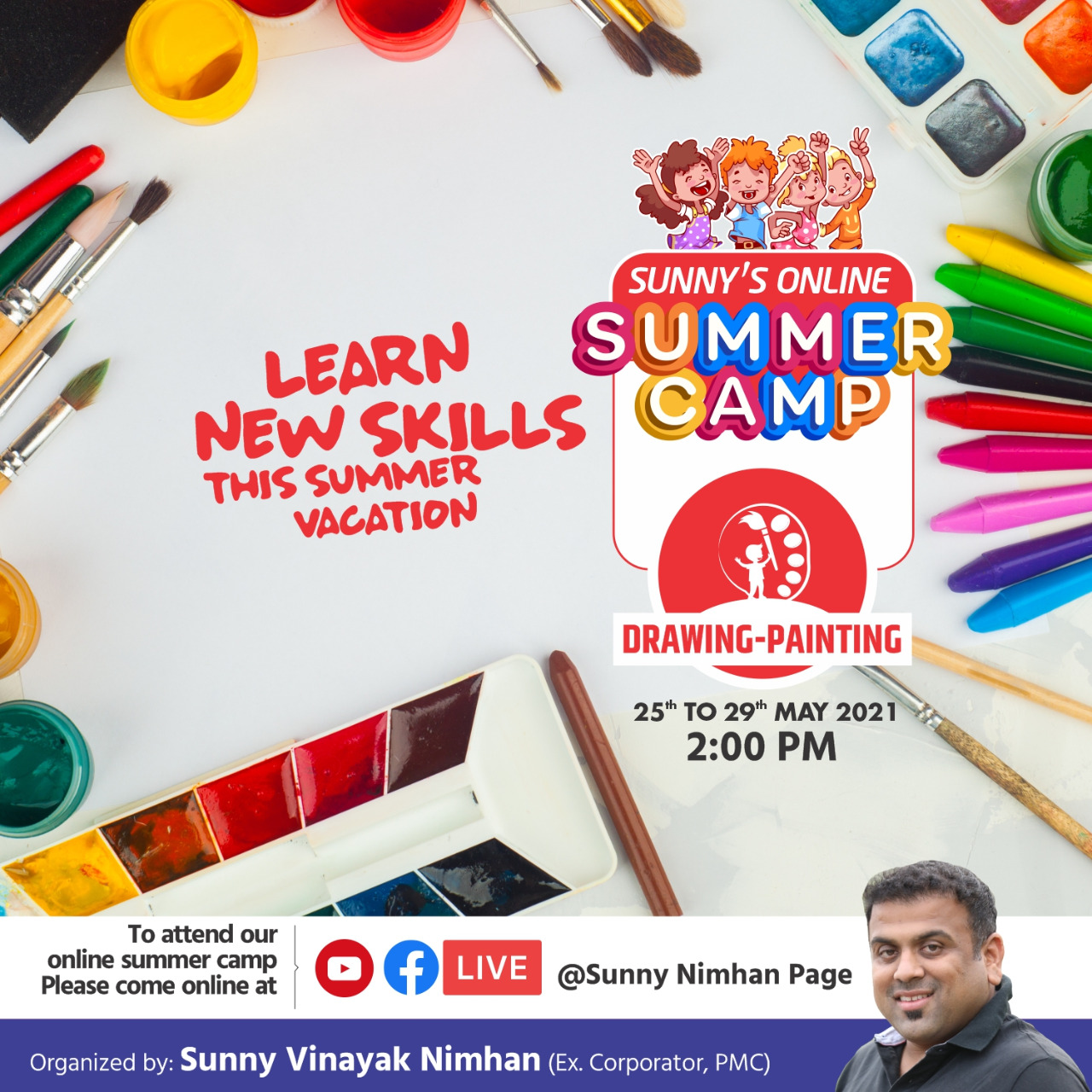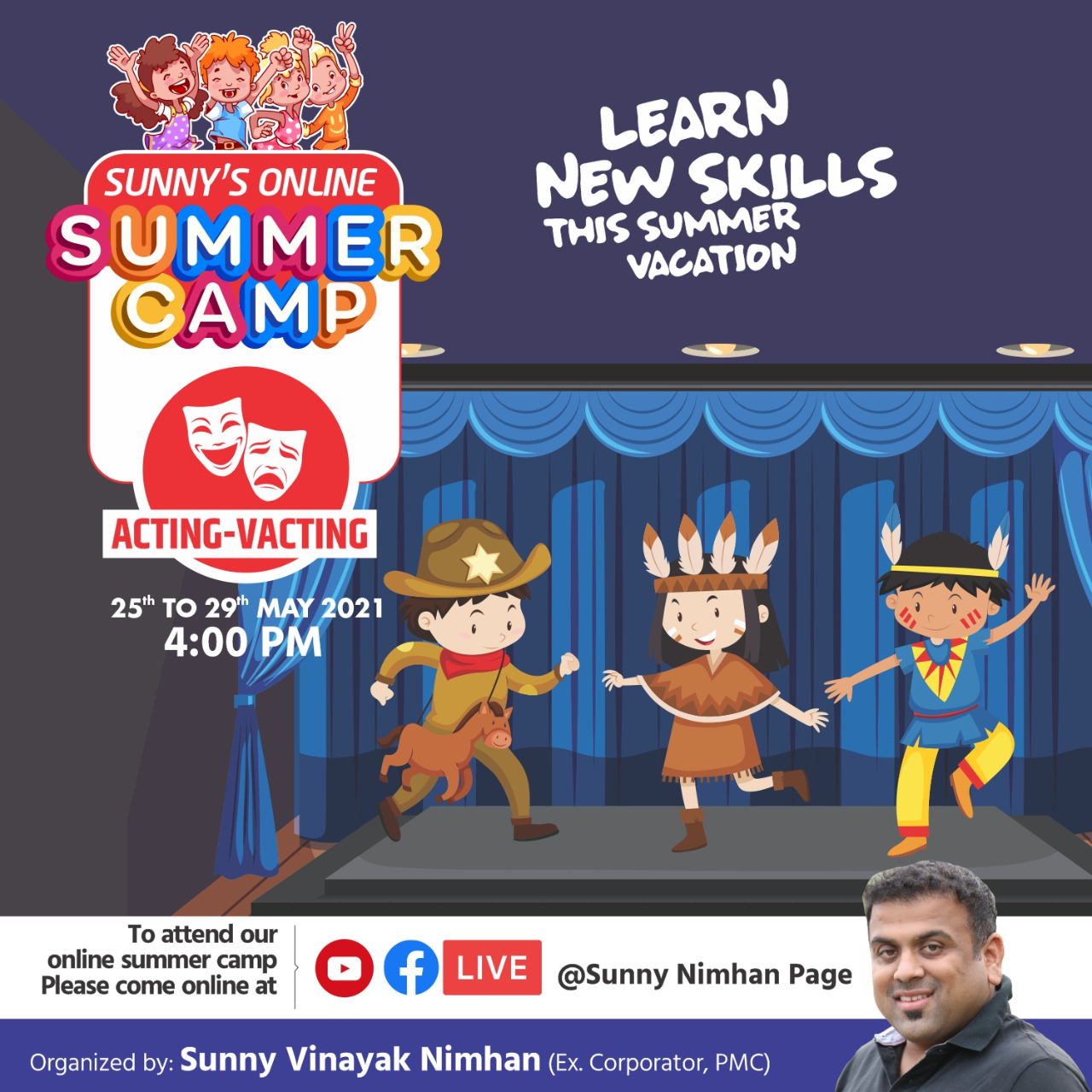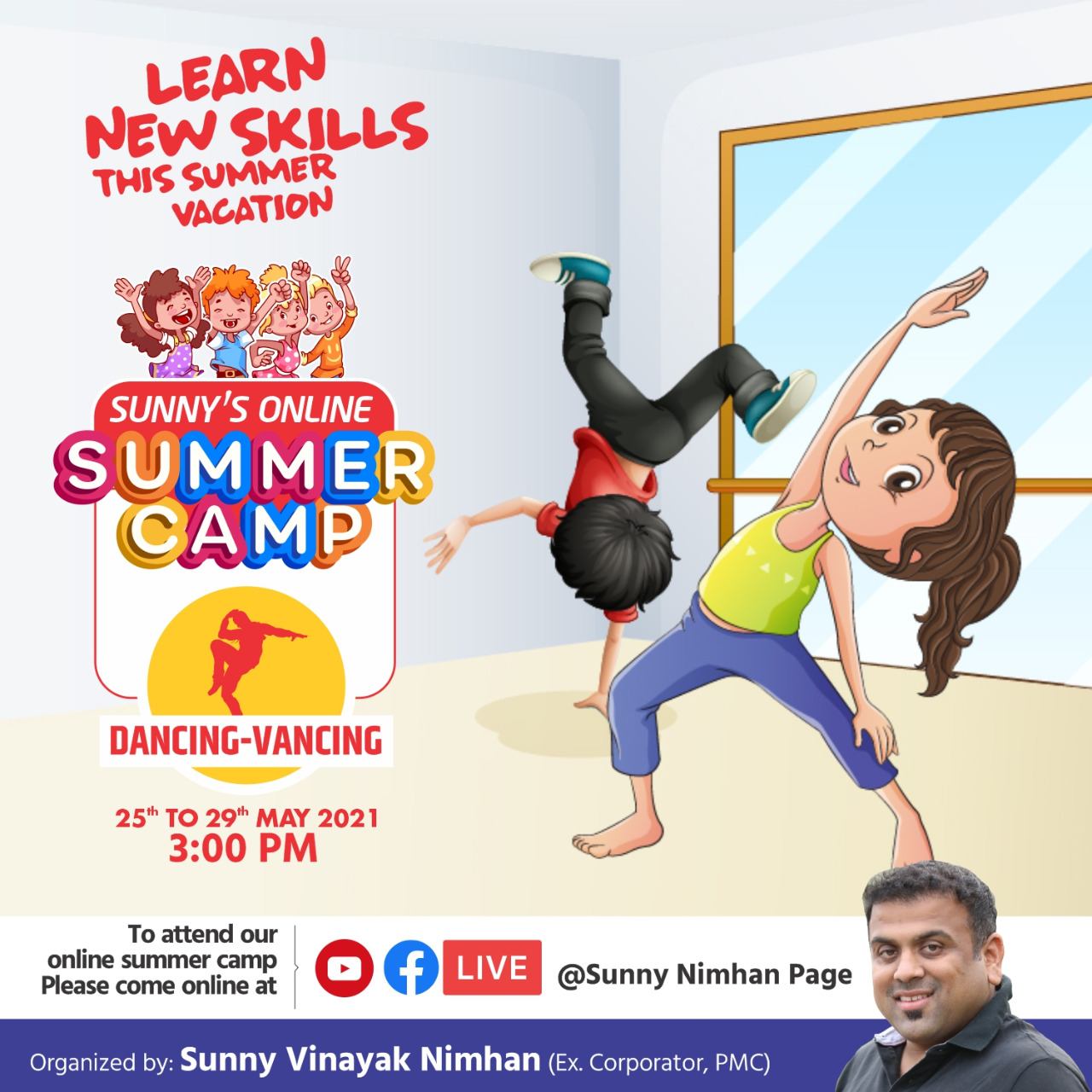 2. Drawing-Painting
Drawing and painting are two very beneficial activities. They help develop fine motor skills, writing, reading, creativity, and boost self-esteem, among other things. Not only that but drawing and painting are excellent ways for children to express their feelings and emotions.
Join in for Sunny's Online Summer Camp from 25th to 29th May and learn creative Drawing and Painting Skills from the experts.
3. Dancing-Vancing
Dancing can make a person feel physically refreshed and improve their mood, tackling serious issues including anxiety and depression, and not just in adults. Group dancing is a tool to release daily stress, a distraction from everyday worries and an outlet for imagination and emotion. 
Join in for Sunny's Online Summer Camp from 25th to 29th May and step up with the expert Dance Trainers and Choreographers.
4. Acting – Vacting
Role activities in drama help develop the empathy skills of the child. Dramatic activities help the expression and control of feelings, motivate undiscovered feelings, and sometimes help in discharging negative feelings. Taking part in activities increases the self-confidence of the child.
Join in for Sunny's Online Summer Camp from 25th to 29th May and learn Acting skills from the theater experts.
PABBS Fest 2021 :-The West Pune Fest, has been arranged on the Occassion of Birthday of Shri Sunny Vinayak Nimhan, Ex. Corporator, which will be a *Super Sunny Week* from 19th Feb to 28th Feb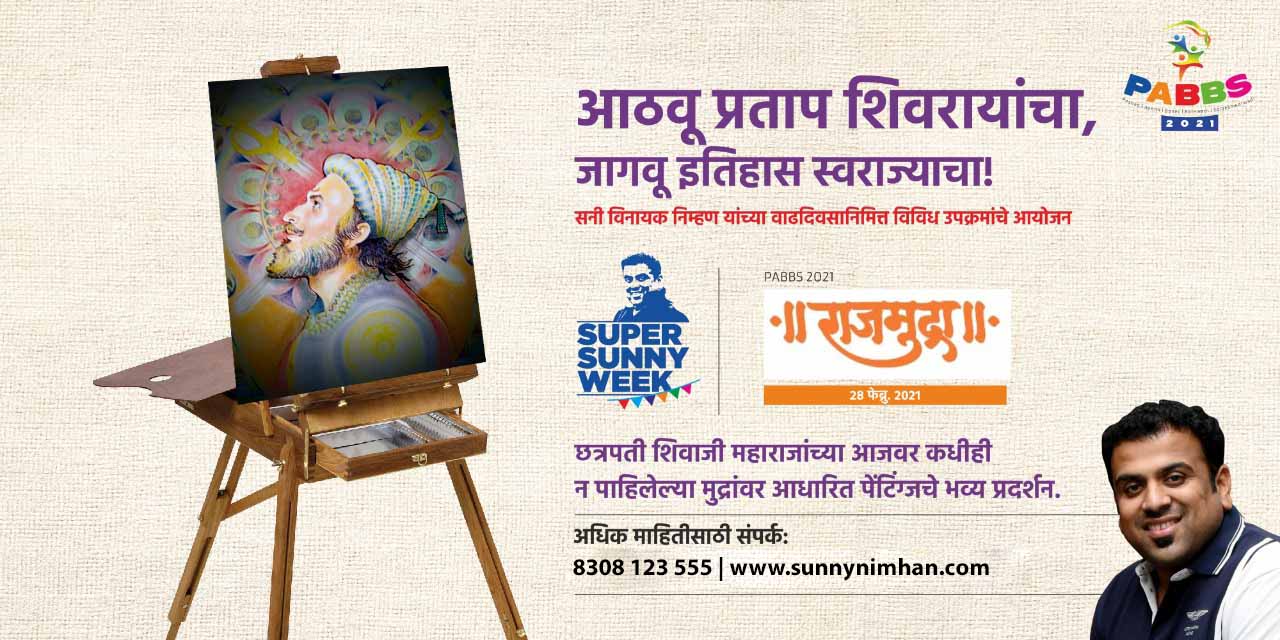 The unseen expressions of Chhatrapati Shivaji Maharaj. 19-20-21 Feb. 10am to 8pm
Sanjay Mahadev Nimhan Gram Sanskruti Udyan, Someshwarwadi,Pashan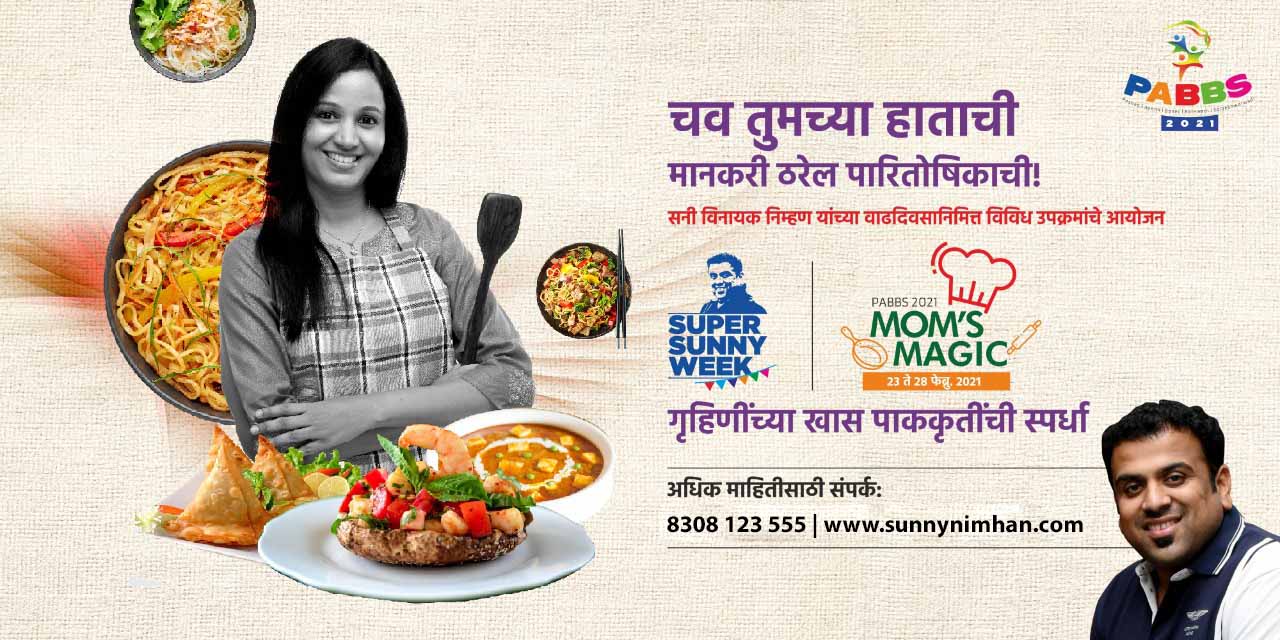 Cooking Recipe Contest for Women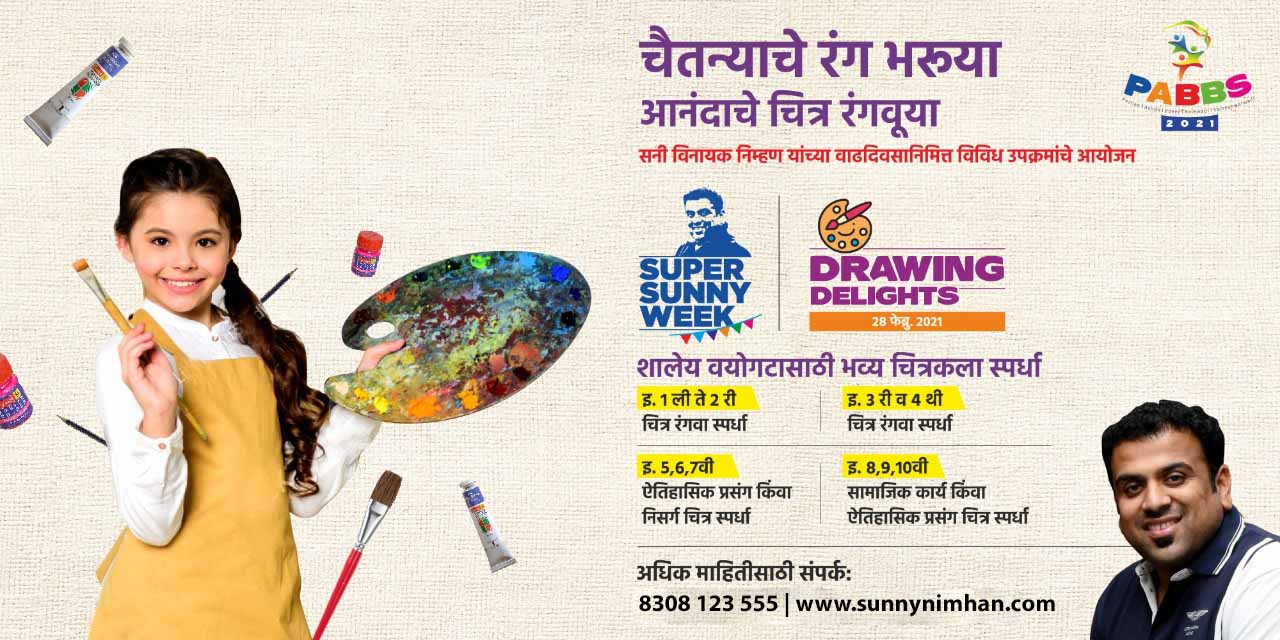 Drawing and Painting Competition for School Kids. 21st Feb Sunday.
Sanjay Mahadev Nimhan Gram Sanskriti Udyan, Someshwarwadi, Pashan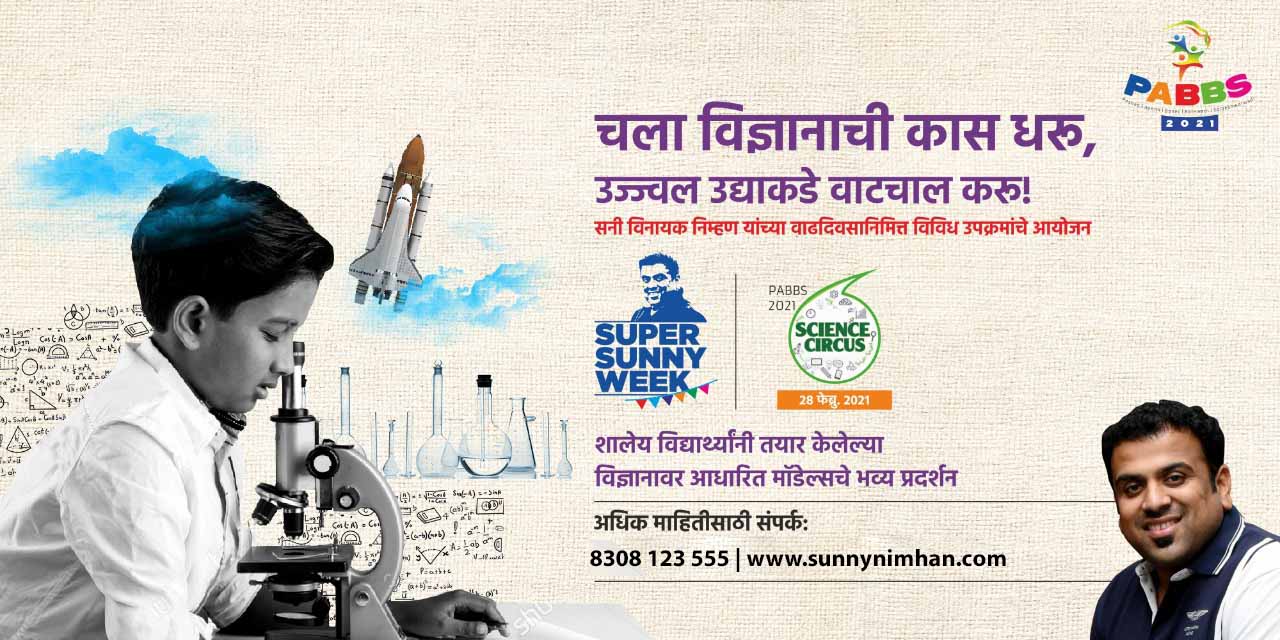 Exhibition of Project models on General Science by the students.
Sat 27- Sun 28Feb 10am-8pm.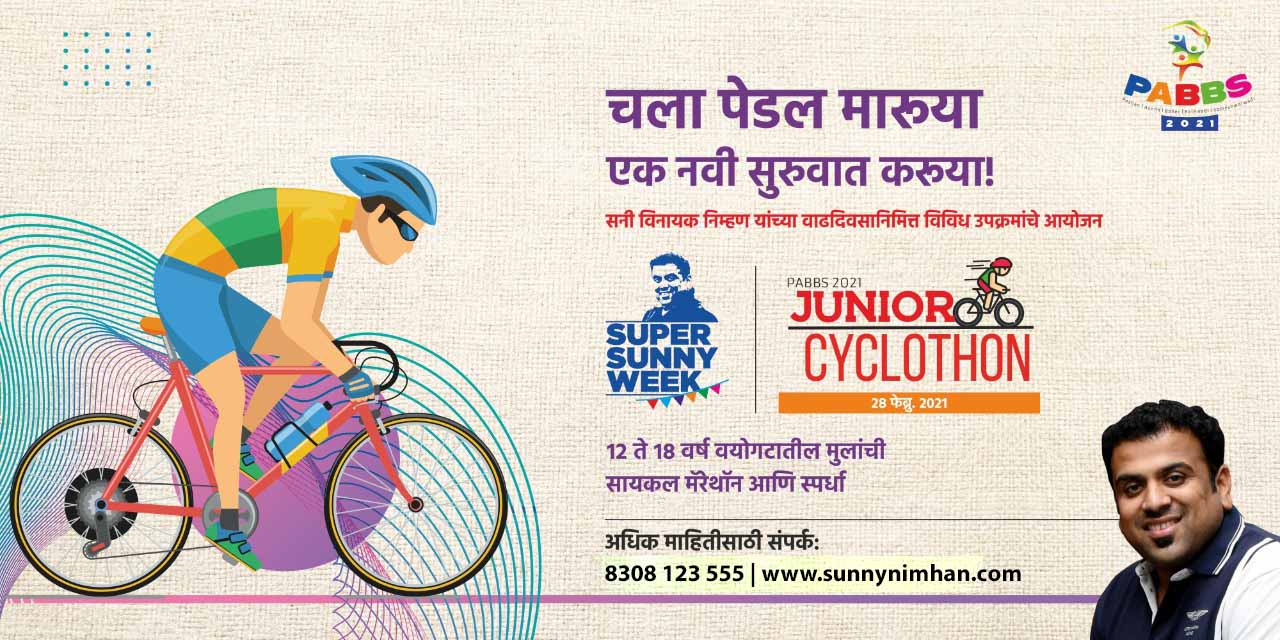 Bicycle Marathon and Competition for various Age Groups Between 4-18 years.
28th Feb Sunday Govinda Mangal Karyalaya Ground, Someshwarwadi, Pashan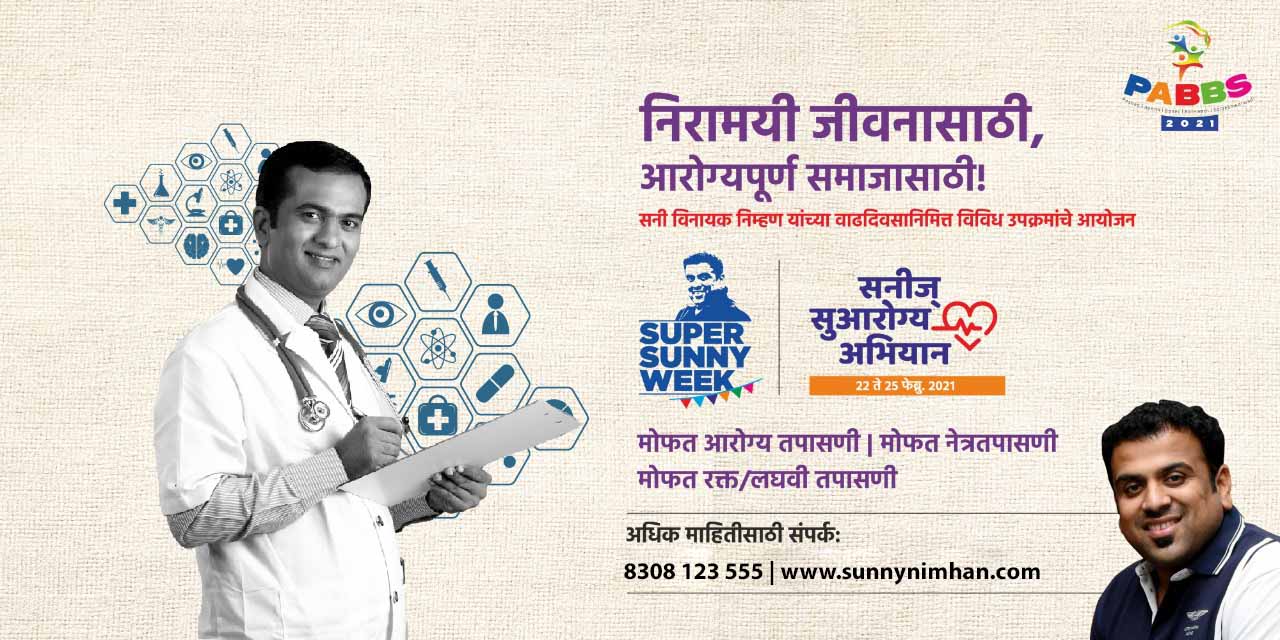 Free Health Camp, Surgery and Medicines
Starting from 21st -28th Feb at Various 7 locations.
We request the residents of West Pune to actively participate and enjoy the Super Sunny Week.