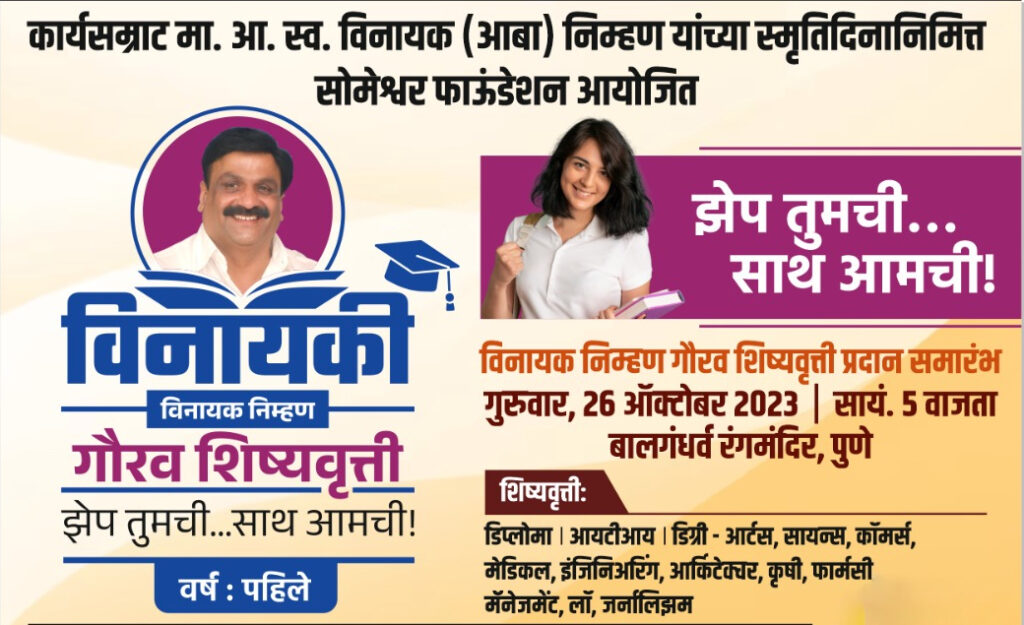 • Scholarship will be given to needy students.
• Scholarship will be given to students who are pursuing or have passed Diploma, ITI, Degrees like – Arts, Science, Commerce, Medical, Engineering, Architecture, Agriculture, Pharmacy, Management, Law, Journalism examination in the current academic year.
• Annual income of student's parents should not be more than Rs. 6 lakhs.
• The student should have above 75% marks in all examinations.
• Authorized document regarding income is compulsory.
• Students and the family members should be residents of Pune city.
• Orphans and Disabled students will be given preference.
• You can apply EITHER Online or Offline
• For Online Application,
a) Please Download the application FORM from above. Once all documents are ready fill up the Online FORM.
b) You need to upload all documents in the online application form.
c) Last date of Online Submission: 20th Oct 2023 | 12:00AM  
• For Offline Application,
Download form from above and And Submit Completely filled up form and all attested documents at following location.
• Sunny Vinayak Nimhan Office Address:
1) Zunj Bunglow, Someshwarwadi, Pashan, Pune – 411008 Or
2) Someshwar Foundation Office, 446 Gopi Bhavan, Hotel Shailaja Lane, Opp Hotel Surbhi, JM road, Pune 411005
• Date & Time: From 01st Oct to 20th Oct | 09:30 AM to 06:30 PM
**Note: Incomplete Application form OR Application with insufficient Documents will not be considered for Scholarship.
• After receiving the application, the first level of screening will be done.
• After screening, eligible students will be called for direct interview with their parents.
• Home visit is likely.
• After the interview, the list of students eligible for scholarship will be declared.