From entrepreneurship to politics to spreading social messages through events, he has made a headway in all.
https://googleads.g.doubleclick.net/pagead/ads?client=ca-pub-7278643882377046&output=html&h=280&slotname=5963068380&adk=3751515956&adf=2859008915&pi=t.ma~as.5963068380&w=753&fwrn=4&fwrnh=100&lmt=1662542942&rafmt=1&psa=0&format=753×280&url=https%3A%2F%2Finterviewerpr.com%2Fchandrashekhar-vinayak-nimhan-popularly-known-as-sunny-excels-in-his-endeavours%2F&fwr=0&fwrattr=true&rpe=1&resp_fmts=3&wgl=1&uach=WyJXaW5kb3dzIiwiMC4xLjAiLCJ4ODYiLCIiLCIxMDQuMC41MTEyLjEwMiIsW10sZmFsc2UsbnVsbCwiNjQiLFtbIkNocm9taXVtIiwiMTA0LjAuNTExMi4xMDIiXSxbIiBOb3QgQTtCcmFuZCIsIjk5LjAuMC4wIl0sWyJHb29nbGUgQ2hyb21lIiwiMTA0LjAuNTExMi4xMDIiXV0sZmFsc2Vd&dt=1662542942562&bpp=3&bdt=620&idt=397&shv=r20220901&mjsv=m202209010201&ptt=9&saldr=aa&abxe=1&prev_fmts=0x0%2C1200x280&nras=1&correlator=2779287954722&frm=20&pv=1&ga_vid=307129493.1662542943&ga_sid=1662542943&ga_hid=589664857&ga_fc=1&u_tz=330&u_his=1&u_h=768&u_w=1366&u_ah=728&u_aw=1366&u_cd=24&u_sd=1&dmc=4&adx=211&ady=1966&biw=1349&bih=568&scr_x=0&scr_y=0&eid=44759875%2C44759926%2C44759837%2C31068856&oid=2&pvsid=1410998110704280&tmod=1157641008&uas=0&nvt=1&eae=0&fc=1920&brdim=0%2C0%2C0%2C0%2C1366%2C0%2C1366%2C728%2C1366%2C568&vis=1&rsz=%7C%7CEebr%7C&abl=CS&pfx=0&fu=128&bc=31&ifi=3&uci=a!3&btvi=1&fsb=1&xpc=tqHI3SGMVu&p=https%3A//interviewerpr.com&dtd=405
Chandrashekhar Vinayak Nimhan who is also known as Sunny is a well known figure who has done extensive work in the world of politics as he was the first elected Youth President which kick-started his career in this space to being the youngest corporator in Pune Municipal Corporation, he has come a long way, excelling in his various endeavors which have been accomplished successfully owing to his hard work and focus towards being the best in whatever work he undertook. Apart from his political career, he has also scaled soaring heights in his entrepreneurial journey having established some of the biggest businesses the city has ever known like Sunny World, which is the biggest adventure and recreational park in Pune, Thikana, a popular food chain having three branches in Pune, and Gold's Gym. Sunny is also involved in numerous other businesses which have been doing extraordinarily well under his leadership.
That was about his professional career, speaking about his personal interests, he is involved in organizing many events which bring the society together and help build a strong community. He regularly organizes events for kids which enhance their knowledge and learning capacities. Furthermore, he also holds numerous events and competitions like Dance Pune Dance which helps people to showcase their talent on a big scale and more recently he held the Someshwar badminton trophy, which was one of the biggest sports event in the city. This civil engineer from Pune University who went to Australia for further studies always knew that India was where his heart was and returned to do exceptional work in diverse areas which made him the popular figure he is today.
Speaking about the various events and campaigns he holds, the most talked about was the Sanitize with Sunny drive, which was held in various societies and localities in and around Pune during the global pandemic. His most recent blood donation event saw people attend in huge numbers, which proves the kind of connect he has with the city's population. His Women's Day's celebration where he facilitates women achievers is the most talked about event which gets featured in the most prestigious publications like Pune Times and many more. Sunny says that he is privileged to serve the people of Pune and would not think twice if he has to take steps to serve the whole nation too, if the time comes.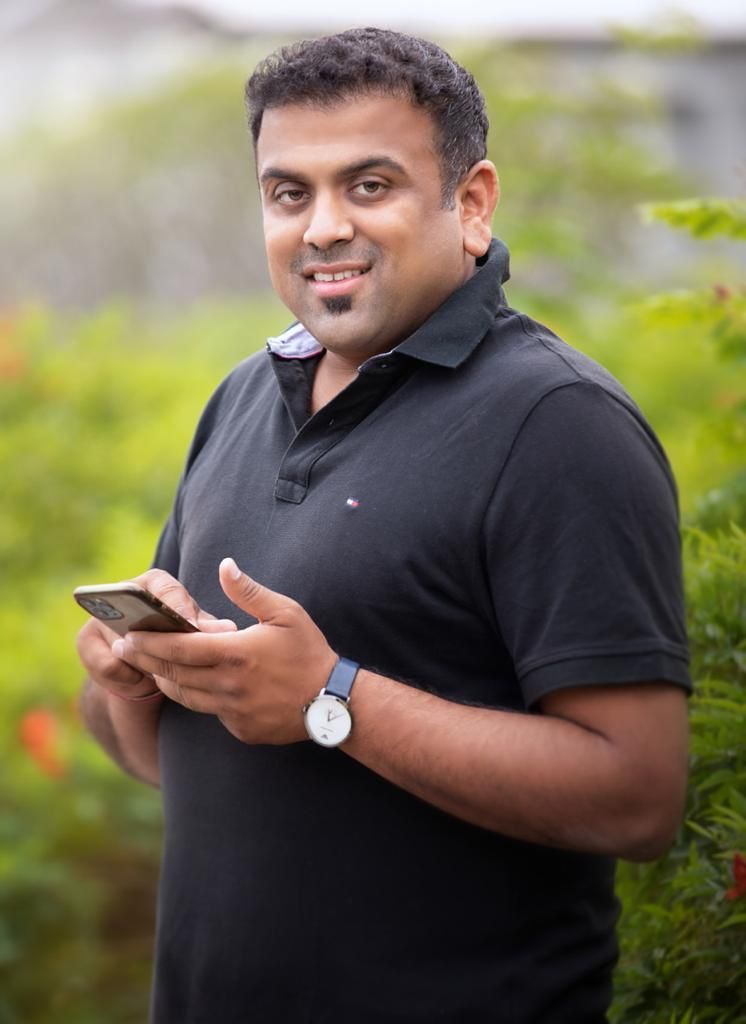 click here for more details https://www.navodayatimes.in/news/khabre/chandrashekhar-vinayak-nimhan-people-affected-by-environmental-awareness/206175/